Dear Supporter:
We recently celebrated the anniversary of a very significant day in reform movement history. December 5, 2013 marked the 80th anniversary of Repeal Day, on which alcohol prohibition was repealed and the 21st Amendment, regulating the legal sale of alcohol, was ratified. For all of us at Law Enforcement Against Prohibition, Repeal Day represents the attainability of our goal: ending the more enduring, infinitely more harmful and complex policy of drug prohibition. It's incredible how far the drug policy reform movement has come just in the past year or two, and our success is owed to supporters like you.
This has been an outstanding year for LEAP. Let's take a look at some of LEAP's 2013 achievements by the numbers:
788,290. Number of views to date of LEAP co-founder Captain Peter Christ's YouTube video, "Retired Police Captain Demolishes the War on Drugs." The video first went viral in March, and since then, viewers all over the world have contacted LEAP about Peter's common sense argument for ending drug prohibition.
54,293. Number of signatures to date on LEAP's Change.org petition since its launch in August. LEAP petitioned Attorney General Eric Holder, asking the Department of Justice to Stop Funding Racially Biased Marijuana Arrests.
36,680. Number of dollars LEAP supporters contributed to finance the production of a documentary film about LEAP leading 2012's Caravan for Peace. In just 45 days, LEAP's crowdfunding campaign, "Cops Lead Drug War Victims on a Journey for Peace," drew enough interest to surpass our goal and secure the funding we needed to edit and distribute our footage. The film will be released in 2014, and is sure to become an inspiring piece of drug reform history.

More than 1,700. Number of LEAP presentations and appearances to date in 2013, including more than 1,000 media appearances and more than 700 in-person presentations. Our 170 speakers have been incredibly busy spreading LEAP's message of legalization and regulation this year. We're reaching millions, and we are able to do all that we do because of you, our loyal supporters.
Our speakers are more in-demand than ever, and we have big plans for 2014, including targeted campaigns in a number of states on the verge of legalizing marijuana. We need your help in keeping our momentum rolling. Please make a tax deductible contribution to LEAP today and count yourselfamong those who are an integral part of ending drug prohibition.
Thank you so much for your continued support, and have a wonderful holiday season.
Sincerely,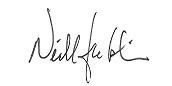 Major Neill Franklin (Ret.)
Executive Director
Law Enforcement Against Prohibtion
*Your donation is tax-deductible within the United States.
Stand with LEAP: Join our Membership program today!
LEAP is a top-rated Guide Star Exchange Seal organization
Your donation puts LEAP speakers in front of audiences. To support LEAP's work by making a contribution, please click here. LEAP is a 501(c)3 nonprofit organization.
~~~~~~~~~~~~~~~~~~~~~~
History WILL repeat itself
1933: End of US Alcohol Prohibition- Newsreels featuring 3x Gov of NY Al Smith +more
Dig a LITTLE DEEPER ~ THEI.US Archive "Law Enforcement Against Prohibition (LEAP)"